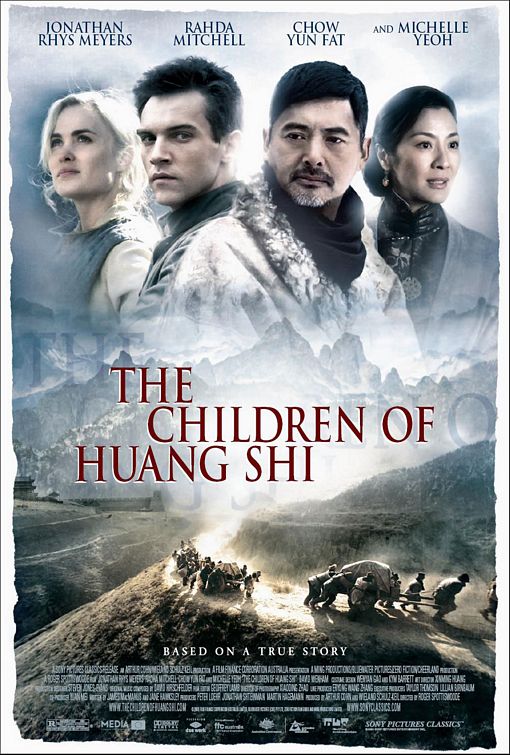 I'm on a bit of a movie binge now. I've been working my (out-of-shape) butt off (in the office unfortunately, not in the gym) the past several weeks and needed a brain breather. Bring on the movies!
Last night I watched
"
The Children of Huang Shi
"
(preview
here
and below). Its based on the true story of
George A Hogg
, an Oxford educated journalist who was in China during the 1930's to capture the atrocities the Japanese Imperial Army against the Chinese people. Ultimately, he takes 60 Chinese orphans under his wing and walks 700 miles across some of China's harshest terrain to save the kids from the Japanese, before finally succumbing to Tetanus.
BEAUTIFULLY filmed, with a stellar cast (
Chow Yun-Fat
,
Jonathan Rhys Meyers
,
Radha Mitchell
, and
Michelle Yeoh
), and a Chinese-British crew, the film tells the story against a beautiful backdrop in a sensitive way. I quite enjoyed it and it was a great history lesson!